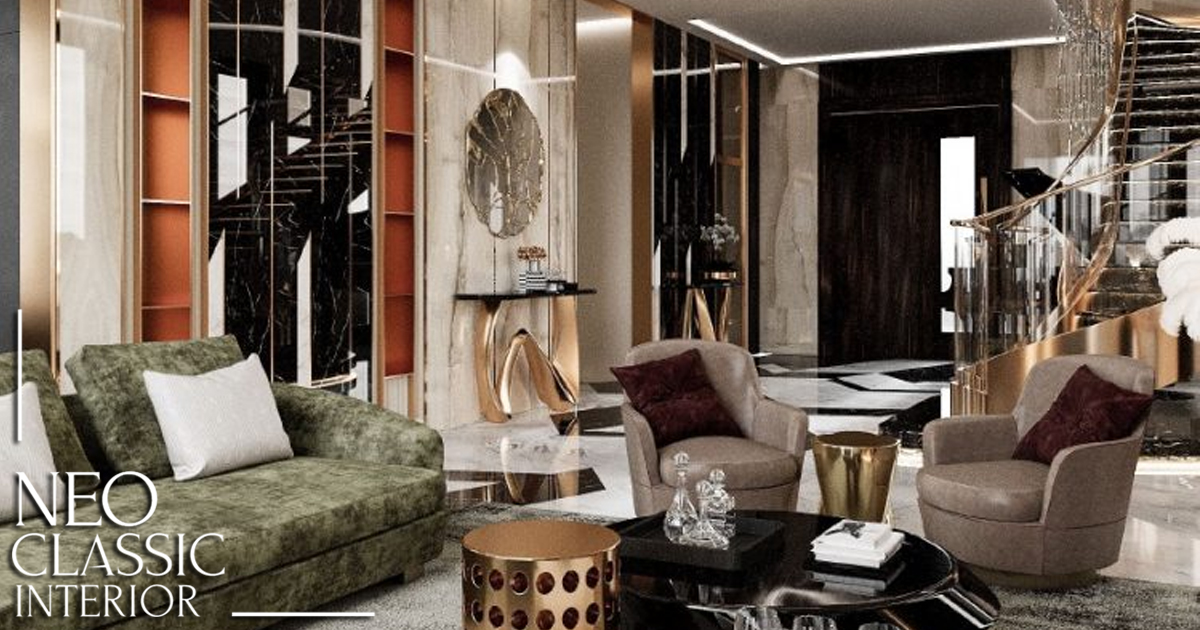 4 IMPORTANT ELEMENTS IN INTERIOR DESIGN
There are 4 important elements in Interior Design that CANNOT BE IGNORED in any construction that homeowners want to carry out.
Interior design is an integral part of the design and finishing of the house. This is the set of processes of the actions that shape the inside of a construction site. Not only decoration, interior design also includes elements of layout, construction and structure in general.
In particular, there are 4 important elements in Interior Design as follows.
4 important elements in Interior Design
Space
This is one of the most important factors, "background" for the entire construction. In order for the interior design to be most complete, it is necessary to know the available space. Includes the size and utilities that it can bring. 
Space is divided into two specific types:
Two-dimensional premises cover the floor, limited by length and width.

Three-dimensional space forms the living space. Includes length, width and height.
See MORE EUROPEAN NEOCLASSICAL VILLA DESIGNS
Another way of dividing is that the space containing furniture is the remaining positive space is Negative Space. A reasonable space is a place where the balance between positive and negative spaces can be balanced. Thereby creating harmonious unity in the habitat.
Contour
Lines are the basic element to shape the space when the interior design dissolves. This element creates a sense of harmony, contrast or unity for a living space. While the horizontal lines adorn tables, chairs and beds, creating an additional sense of security … The vertical lines on the doors create a sense of freedom and expansion. 
In addition, the line is also located in the winding details, motifs, rounded or convex corners of the body shape.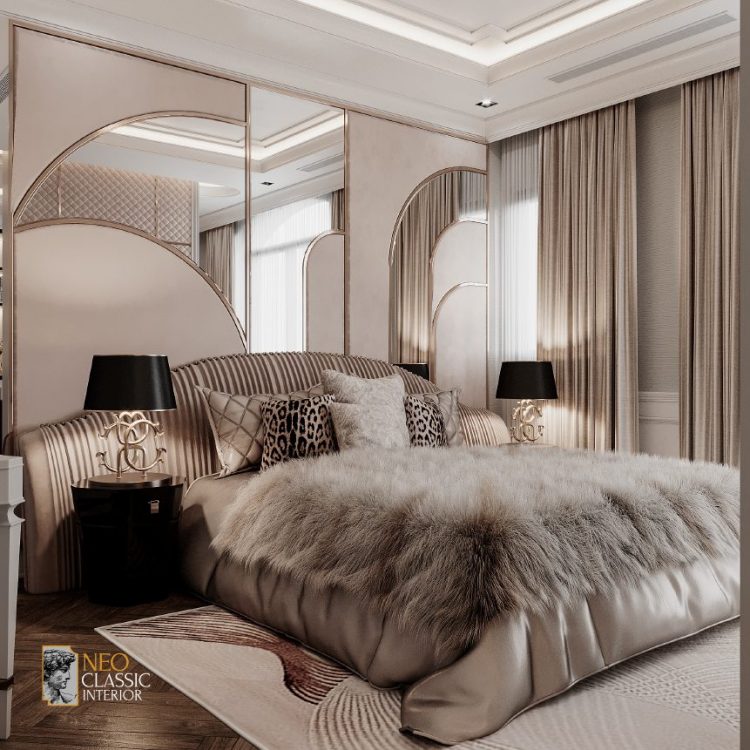 Colour
Colors and lines contribute to boundaries and connections for the subject. This factor is not only decided by architects, but also must be selected. Based on the psychology, feelings and thoughts of the person in. 
Tone, Value and Intensity are well-aware things to use accordingly. The choice of colors must help the person to feel the meaning as well as the meaning of each color palette. Thereby creating a suitable living space.
Light
Lighting is one of the most important elements of interior design. Colors, lines, or textures are meaningless without this element – whether natural or artificial.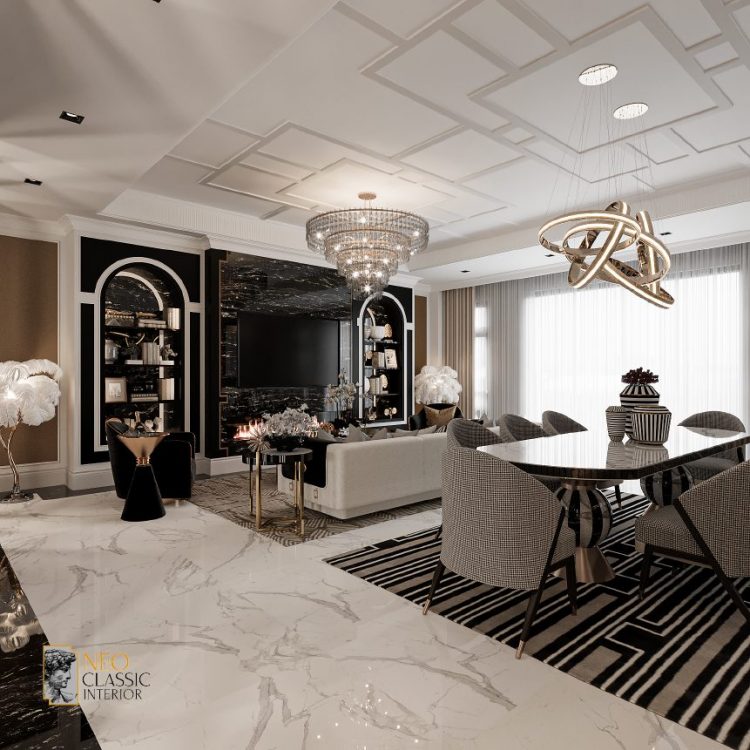 See MORE INTERIOR DESIGN OF VINHOMES HARMONY LONG BIEN APARTMENT
A natural light source is the main link that creates interaction between the external environment and the interior. The space receives a lot of light from vivid and energetic nature. In particular, the light at different times of the day has completely different characteristics and effects psychologically and psychologically with the user.
Meanwhile, artificial light can have many effects. Such as aesthetic lighting, space creation, or smart lighting – playing with space …
—————–
Towards the difference in design language, appreciate elegance and sophistication, more than a perfect space.  NEO CLASSIC always strives to create a living space with a personal imprint of customers.
For the need to design and construct the interior/architecture of the package works, please contact:
NEO CLASSIC INTERIOR DESIGN
Hotline: 070.7075.007
Email: neoclassic.arc@gmail.com
Website: https://noithatneo.vn/
Address:
Hanoi Office: No. 6, Dang Van Van Street, Dong Da District, Hanoi
Ho Chi Minh City Office HCM: No. 6, Street 31B – Zone C, An Phu, District 2, HCM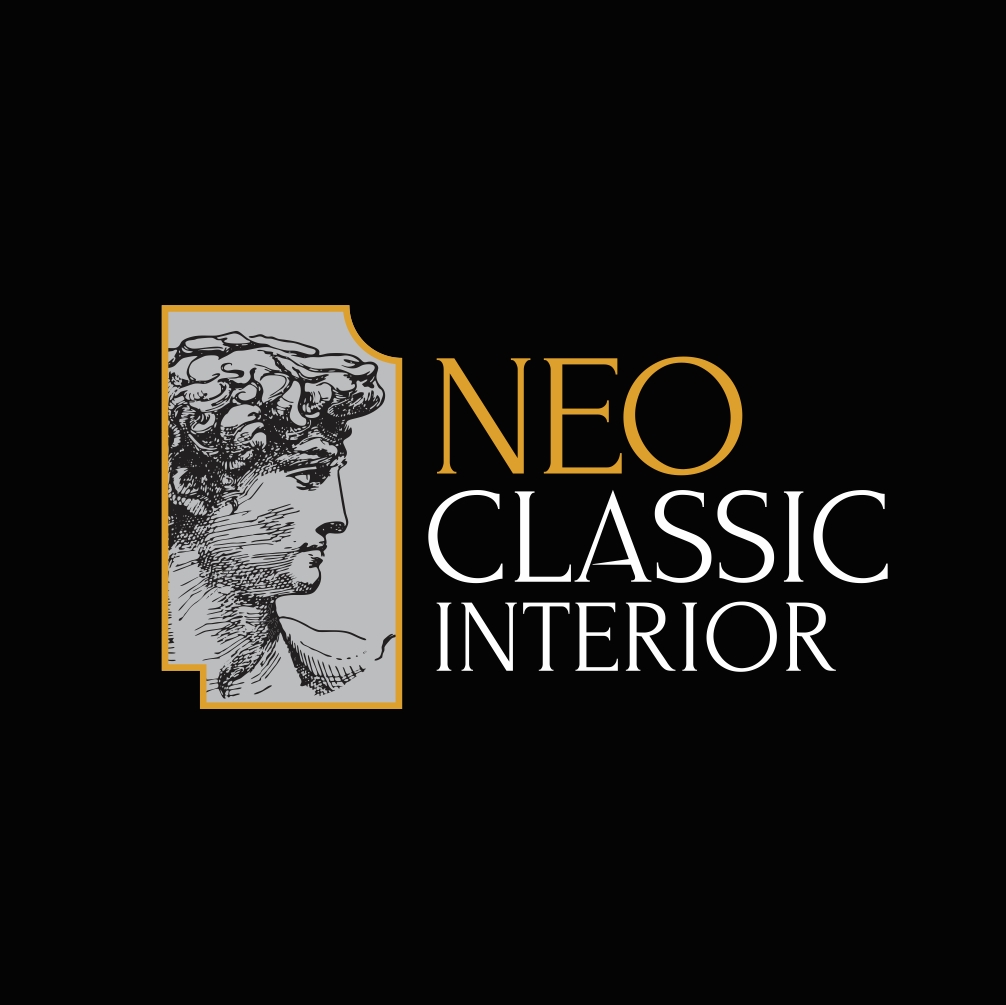 "Tận tâm đặt mình vào vị thế chủ nhà, chúng tôi – với bề dày 15 năm kinh nghiệm – đi tìm những thiết kế Nhà ở sáng tạo, đẳng cấp nhất cho gia đình Việt."
Chuyên các công trình lớn như Thiết kế Biệt thự Tân Cổ Điển, Dinh thự, Villa, Penthouse, etc.